A new month, a new TMI Tuesday!
1. What's new with you?
Nothing really, life has been boring.  but i did get a micro abrasion hydrating facial.
no one noticed over the Thanksgiving weekend.
2. What do most people get wrong about you?
i have a very authoritative voice, so if i ask someone to do something they think i am mad.
3. Who in your past would you like to have sex with again?
my one and only threesome.  I was younger then the other guy and gal. They had a good time i was very oral and enjoyed every kiss, lick and thrust.
4. What do you always have time for?
going down and being oral
5. What is it about you that a lot of people comment on?
it is a tie between my hair and legs.
Bonus: Who has completely lost your respect?
i don't want to get political here. and dont have anyone in my personal life.
so i lose out on the bonus so here's a little chuckle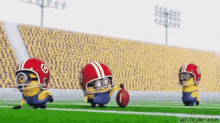 Humbly submitted
s
—————————
How to play TMI Tuesday: Copy the above TMI Tuesday questions to your webspace (i.e., a blog). Answer the questions there, then leave a comment below, on this blog post, so we'll all know where to read your responses. Please don't forget to link to tmituesdayblog from your website!
Happy TMI Tuesday!